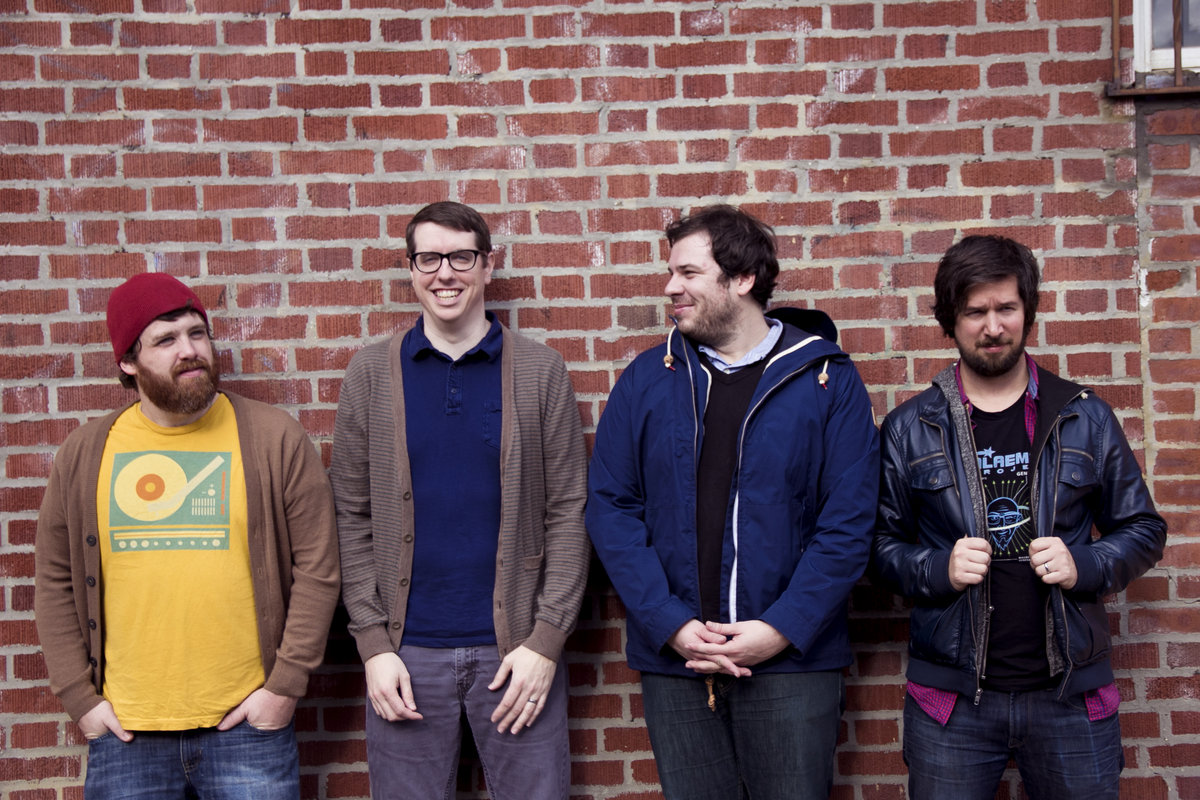 Joy Riding
Joe started writing a bunch of songs. He asked Scott to play drums on them. Scott said "okay." Then nothing happened for probably a year and a half, but they sure talked about it a whole bunch. Then Joe and Scott finally got their act together and asked Kerry and John to be in the band, too. Kerry and John also said "okay." The four of them started writing songs together in December 2012 and continue to do so to this day.

Joe used to be in Makeout Party and The Beatles. Scott used to be in Up Up Down Down Left Right Left Right B A Start, Decathlete, and The Beatles. John used to be in Up Up Down Down and The Beatles, and is currently in It's a King Thing. Kerry used to be in Futureman, The Not Fur Longs, and The Beatles.

Everyone lives in or close to Philadelphia, PA.